The Execruit team brings an unparalleled professional dedication to address your talent acquisition and talent development services.
Refreshing your toolbox with today's most sought-after skills
In today's increasingly competitive job market, having the skills that employers find valuable is critical in securing your next promotion, shifting gears to a new industry, or launching your own business. 
At Execruit, we are committed to delivering flexible online courses to advance your career development goals while positioning both you and your organization for future growth potential.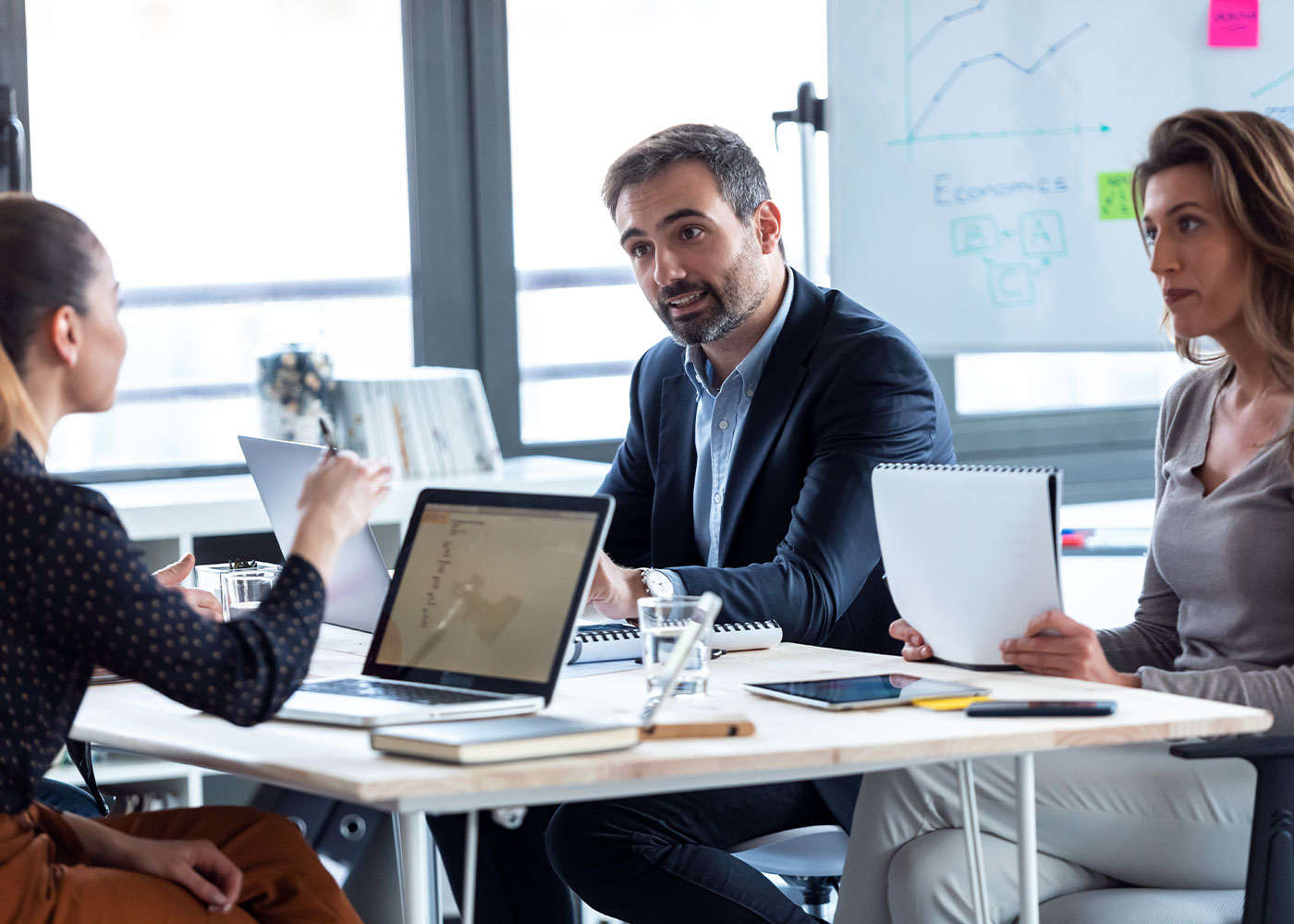 Learn more about our talent acquisition and talent development services.
Our team of forward-thinking career experts have developed an innovative slate of online courses designed to provide you with the latest research, frameworks, tools, and skills that will maximize your employment potential by anticipating tomorrow's future job challenges today.
Professional development on your schedule
Our e-learning programs are designed with one thing in mind: you. We put you and your professional needs at the center of all we do. Our platforms are easy to use and give you the flexibility to complete professional development on your time so you can stay competitive in today's evolving job market. 
Upskilling and reskilling your potential
Our team of industry experts have their fingers on the pulse of what employers value most. Utilizing market information, we have curated a wide range of courses that will improve your individual performance and leadership skills. From diversity and inclusion to critical IT skills to data science and analytics, our courses arm you with the skills that today's employers find most attractive in their workforces.
Break through to your next level
Tap into your unlimited growth potential today through enrolling in one of our exciting e-learning courses created with real-world value in mind. Browse our online catalog of courses to find your ideal development opportunity and check back regularly for new offerings that will help you stay at the forefront of emerging skills and trends.
Subscribe to
our newsletter
Don't miss new updates on your email